CONCRETE COATINGS
Our affordable, durable coatings are the perfect blend of form and function!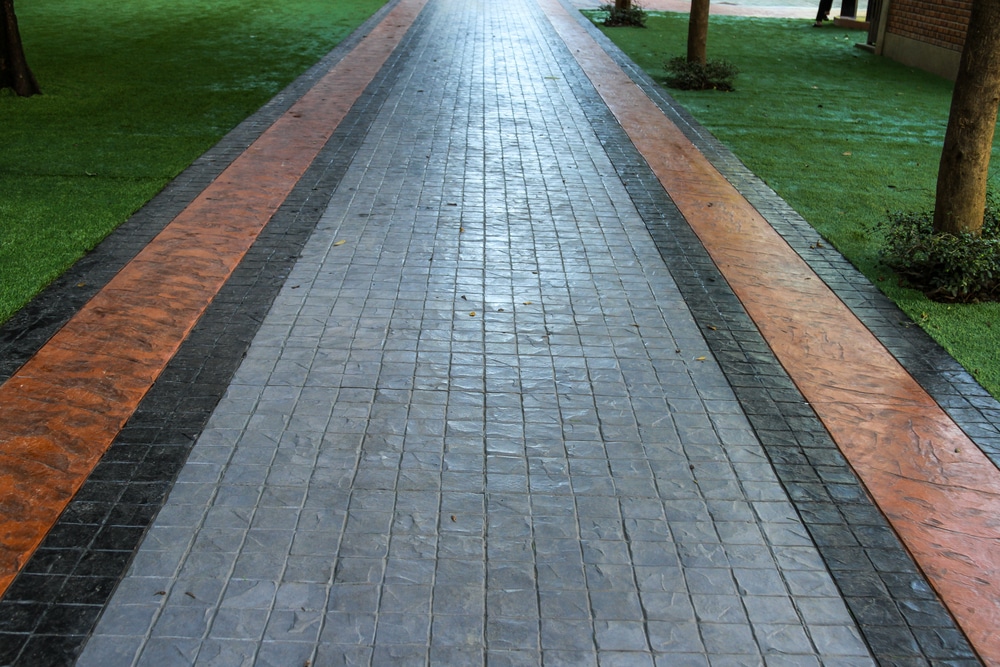 Transform the look of your outdoor spaces with innovative concrete coatings from Battleborn Concrete Coatings. Our superior products are installed only by carefully selected dealer partners and backed by an industry-leading warranty. Since 2010, Battleborn Concrete Coatings has been helping people make their homes more beautiful and protect their investments by providing long-lasting concrete coatings that prevent damage and extend the life of porches, sidewalks, and outdoor steps. If you have outdoor concrete spaces, protect and beautify them with the quality and durability of Battleborn Concrete Coatings.
Porch Coating
Protect your porch, patio, and other outdoor surfaces with a Battleborn Concrete Coatings porch coating. Expertly applied, our concrete coatings have a fast cure time, so your porch will be ready to use again in no time. With so many stylish colors available, it's easy to choose a coating that will look great with your home. Also available with a no-slip texture, our porch coating solutions can be ideal for a patio or poolside area.
Sidewalk Coating
Even if your sidewalk doesn't endure heavy use, it's still subject to age- and weather-related damage such as pitting and cracking. If your sidewalk already has visible issues, we can repair them flawlessly. If not, our sidewalk coating will ensure that no damage occurs and that your sidewalks will stay strong and serviceable for years. All Battleborn Concrete Coatings employees undergo comprehensive training, so you can have peace of mind knowing that the installation will be done properly for a beautiful, long-lasting finish.
Concrete Step Coating
If your concrete steps are pitted, chipped, or cracked, our concrete step coating can repair the problems and make your steps look brand new. Battleborn Concrete Coatings will coat your steps with our innovative product and, after a short cure time, the steps will be ready to use and will last for years. Plus, the coating is available with a non-slip surface for added safety.
Learn More about Our Residential Floor Coatings
Battleborn Concrete Coatings coatings can protect both outdoor spaces and interior floors. As a residential floor coating industry leader, we invite you to learn more about our business and our product lines today! Simply give us a call or fill out our online contact form to find a Battleborn Concrete Coatings dealer near you.