LOCKER ROOM FLOORING
An anti-slip floor coating will make your locker rooms safer than ever before.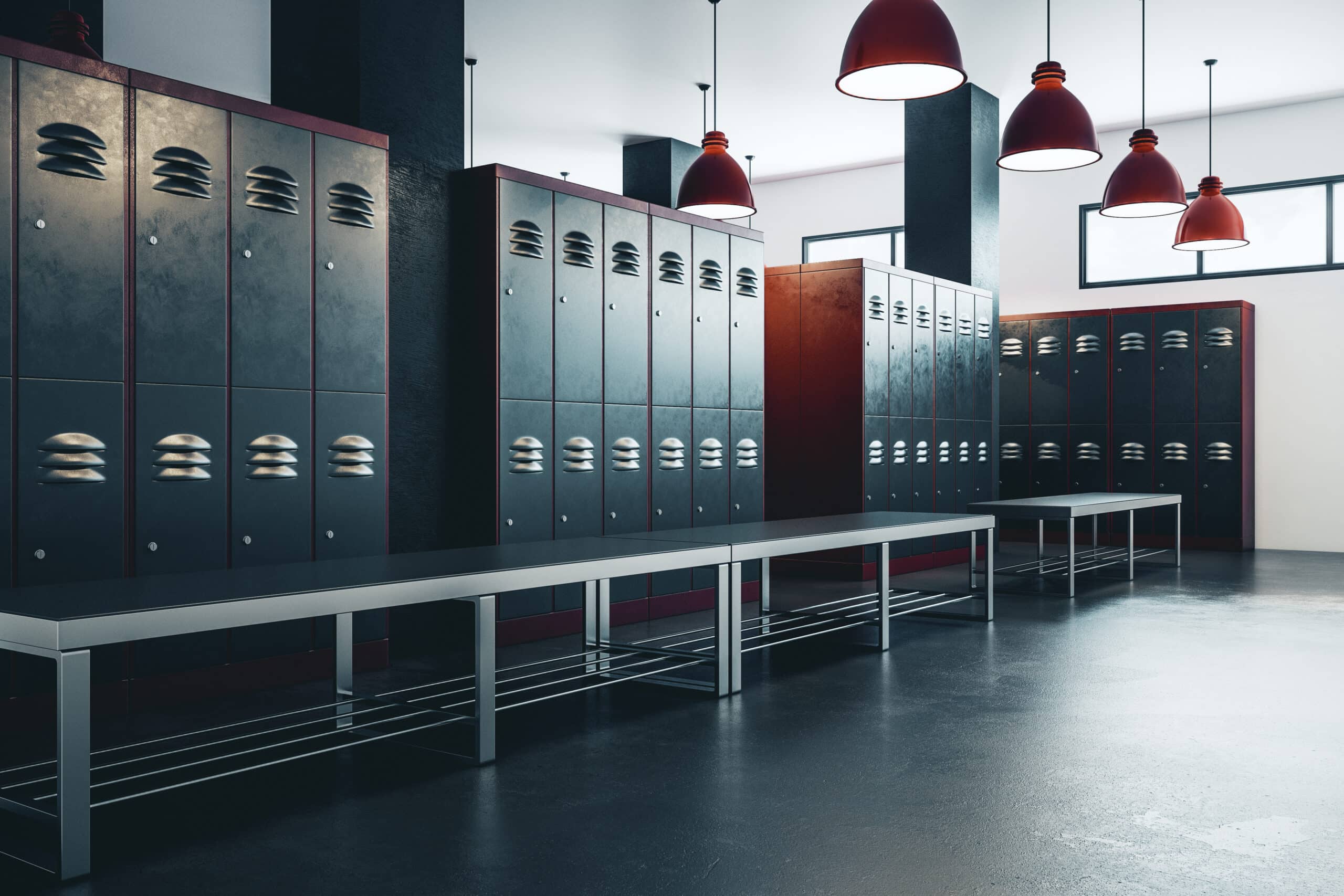 Locker room flooring sees a lot of dirt and grime, so it's important to be able to clean it thoroughly. Old cement and tile can be difficult to maintain, making it easy for dirt and bacteria to linger in their pores. At Battleborn Concrete Coatings, we design our high-quality, durable products to keep your athletes clean and healthy.
Locker Room Flooring that Lasts
At Battleborn Concrete Coatings, we understand the importance of a clean locker room. That's why we manufacture products to keep your locker room flooring in shape for years to come. If you choose to use our products, you're guaranteed the following benefits:
Product Warranty: We back our products with lifetime and 5 year warranty to protect your investment.
Expert Installation: You can be certain that your flooring will be properly installed with our certified and trained installation specialists.
Custom Colors: If you want your locker room flooring to match your team colors, you can easily choose from a range of standard and custom colors.
Easy Cleaning: Our low-maintenance locker room and shower floor coating will keep your floors free of mold and mildew build-up.
Safety: Locker room shower flooring can get slippery, and our anti-slip epoxy floor coating will make your space safer.
Learn More About our Locker Room Flooring
If you're in need of a high-quality coating for your locker room, trust Battleborn Concrete Coatings to get the job done. From locker room floor coating to commercial kitchen floor coating,we offer a range of products to fit your space.  Call us or fill out our online form to receive your free estimate today!