SHOWROOM FLOOR COATING
With our coatings, let your glistening showroom speak for itself.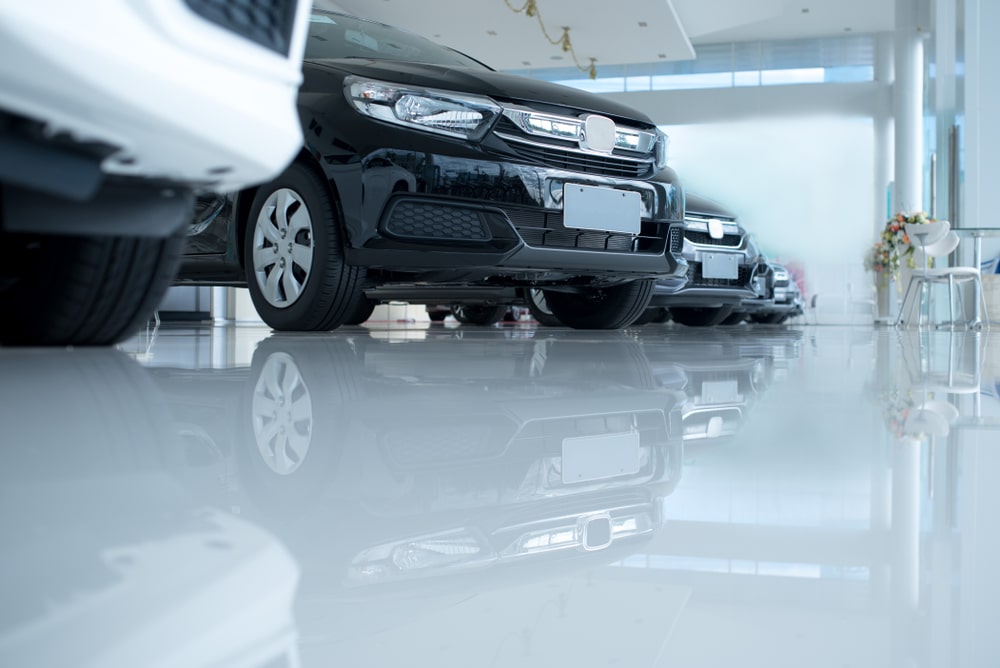 When it comes to your business, we know that first impressions matter. At Battleborn Concrete Coatings, we believe your showroom flooring should be as spectacular as the products you display. For a flooring solution that protects your space and enhances customer experience,  look no further than the products and professional installation offered by Battleborn Concrete Coatings.
High-End Showroom Floors for Your Business
When choosing showroom flooring, industrial coating systems provide a solution that can help you stand out from the competition. Whether you're interested the three-dimensional look of our Metallic System, or the fast application of our Chip System, we have a solution that will fit your style and budget. At Battleborn Concrete Coatings, we offer the following amenities to our customers:
Product Durability: Impervious to chemicals, impact, and abrasions, our products offer long-lasting value for your space.
Expert Service: Our comprehensive training program provides hands-on experience to all of our certified installers.
Customized Design: We offer form cove systems, commercial epoxy, and more to match any style.
Fast Installation: With our extreme adhesion products, we can install your showroom floors in as little as one day!
Ask About Our Showroom Flooring
Whether you're looking for a new showroom floor, or are in need of a long-lasting commercial kitchen floor coating, Battleborn Concrete Coatings has a solution for you. Give us a call or fill out our online form for a free no-obligation estimate!